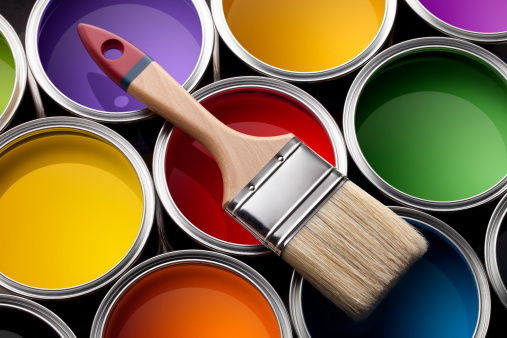 You've decided it's finally time for a fresh coat of paint! That means hiring a professional painter and decorator local to the Isle of Man. They've got the equipment and experience to do the job, right?
Well, if you choose the wrong painter and decorator, you may end up spending far more in the long run. Not only can the job be done poorly. But cutting costs with cheap, poor-quality paint can mean your home needs a yearly touch-up. That's a massive expense.
In short: painting and decorating require more than just a brush and paint pot. It's a trade that requires years of experience.
So how do you choose the right painter and decorator in the Isle of Man area?
Word of mouth
Far better than any advert is the recommendation of someone you trust. Being able to go and admire a painter's handiwork before hiring them is invaluable. You can also discuss costs, timeframe, and the general character of the person.
After all, if you're leaving someone alone in your home all day, you want to be able to trust them.
Prior experience
Have they handled a similar job before? While lots of painters and decorators pretend to have experience, it's not hard to weed out those who are genuinely seasoned in their trade.
First, there's word of mouth. Second, there are numerous reputable websites like MyBuilder or CheckATrade that feature prior reviews. Just be careful to spot the fakes. A local Isle of Man painter and decorator is unlikely to have several hundred or thousand reviews.
Timeframe and cost
The final sign of experience is in timeframe and cost. An experienced painter and decorator can reliably estimate the timescale of the job and provide a cost in writing. If when you ask, all you get is trade talk, they're probably not reliable. Professional Isle of Man painters and decorators don't need to give a hard sell. Just a good job.
But what does a reputable quote look like? Expect all expenses to be detailed, including labour costs, material costs, and any other extras.
Appearance and demeanour
They say you can't judge a book by its cover. Perhaps. Though a painter and decorator who turns up in a dirty van and is rude and abrasive probably won't do a good job. For professionals who take pride in their work, appearance matters.
The right painter and decorator will arrive on time, in a respectable manner, with all their equipment ready.
Conclusion
If you're after a painter and decorator on the Isle of Man, now you know what to look out for. Follow these tips, and you'll avoid dealing with any cowboys or rogue traders. Just a good honest, professional painter and decorator.